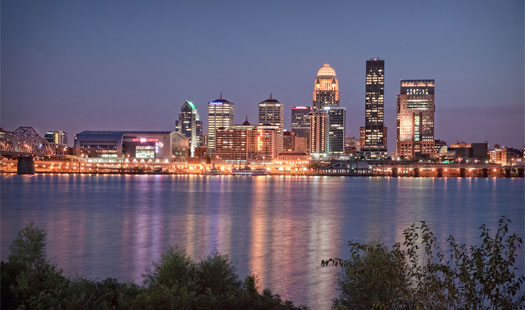 Local Resources
Alzheimer's Association Greater Kentucky and Southern Indiana
Louisville (Chapter Headquarters)
Kaden Tower, Suite 401
6100 Dutchmans Lane
Louisville, KY 40205
(502)451-4266 Office
(502)456-2701 Fax
Metro Louisville
Office for Aging and Disabled Citizens
Advocacy Accessibility Access to Information
Urban Government Center
810 Barret Avenue Louisville, KY 40204
Contact : Aging : (502) 574-5092
Disabled : (502) 574-6249
Elder Abuse Training: (502) 574-1977
Kentuckiana Regional Planning & Development Agency (KIPDA)
Area Agency on Aging
11520 Commonwealth Drive
Louisville, Kentucky 40299
SENIOR CENTERS AND COMMUNITY CENTERS
Flaget Senior Center
4425 Greenwood Avenue
Louisville, KY 40211
502-574-2831
Hours: M-F 8am-5pm
http://www.louisvilleky.gov/MetroParks/recreation/seniors.htm
Wilderness Road Senior Center
8111 Blue Lick Road
502-964-5151
Hours: M-F 8am-5pm
http://www.louisvilleky.gov/MetroParks/recreation/seniors.htm
The Jewish Community of Louisville
3600 Dutchmans Lane | Louisville, KY 40205
Tel: (502) 459-0660 | Fax: (502) 459-6885
http://www.jewishlouisville.org/
Arthur S. Kling Center
219 West Ormsby Avenue
Louisville, KY 40203
Hours of Operation:
Monday – Friday
8:30am – 3:00pm
Phone: (502) 636-3424
Fax: (502) 636-1072
http://www.theklingcenter.org/
East Audubon Center
1767 Belmar Dr., 40213
CALL: 458-3535
ElderServe, Inc.
411 E. Muhammad Ali Blvd., 40202
Personal care, homemaking.
CALL: 587-8673
Dosker Manor
413 E. Muhammad Ali Blvd., 40202
CALL: 587-8673
Oak and Acorn Intergeneraltional Center
631 S. 28th St., 40211
Designated focal point senior center; specialized services for grandparents raising grandchildren.
CALL: 778-7418
Fairdale-South Park Center
10104 Mitchell Hill Road Fairdale, KY 40118
CALL: 361-7730
Family Life Center Louisville Central Community Center
2301 W. Muhammad Ali Blvd., 40212
CALL: 583-8821
Highlands Community Ministries Outreach Program for Older Adults (HOPOP) 1230 E. Breckinridge, 40204 Programs at various locations.
CALL: 585-3824 or 584-3834
Jewish Senior Adult Center
3600 Dutchmans Lane, 40205
CALL: 459-9392
Kling Center
219 W. Ormsby Ave., 40203
CALL: 636-3424
Louisville Central Community Center
1015 W. Chestnut St., 40203
CALL: 583-8821
Metro Arts Center
8360 Dixie Hgwy., 40258
CALL : 937-2055
Louisville Metro Office for Aging and Disabled Citizens
810 Barret Ave., 40204
Provides information for individuals or agencies on access requirements under the Americans with Disabilities Act.
CALL: 574-6249
Long Term Care Ombudsman Catholic Charities
2911 S. Fourth St., 40208
Investigates complaints and helps nursing home residents resolve problems. Operates certified volunteer program in area nursing homes to promote quality care for all residents.
CALL: 637-9786
Handicapped Parking Permits
CALL: 574-5700 (All branches) Jefferson County Clerk: Central Branch
7505 Outer Loop, 40228
T, W, Th, F – 8:30 a.m. – 4:30 p.m. Monday 8:30 a.m. – 6:30 p.m.
Hospice Palliative Care of Louisville
3532 Ephraim McDowell Drive, 40205
Provides skilled nursing, pain management, pastoral counseling, social work services, volunteer visitors and bereavement counseling. 24 hour on-call service.
CALL: 456-6200
Kentucky Office for the Blind
8412 Westport Road, 40242
State government rehabilitation agency that offers assistance to persons who are blind or visually impaired. We also provide services for employers interested in hiringoraccommodatingworkerswhohaveavision loss. Opportunitiesforemploymentandindependence toindividualswithvisualdisabilities. www.blind.ky.gov
CALL: 429-4460;
or 1-800-346-2115
TTY: 502-429-7105
Kentucky Commission on Deaf and Hard of Hearing (KCDHH)
632 Versailles Rd., Frankfort, KY 40601
Program for free amplified phones. Call for an application.
CALL: 1-800-372-2907
Support Groups:
Adults Caring for Aging Relatives
311 Browns Lane, 40207
Support for people who are the primary care givers of older persons. www.harveybrowne.org
CALL: 896-1791
Alzheimer's Disease & Related Disorders Association (ADRDA)
3703 Taylorsville Rd., 40220 Support information & support groups for caregivers of people with Alzheimer's Disease. Also has Memory Impairment Registry Program, a centralized registration for memory-impaired adults using an identification bracelet. 24 hr Telephone helpline. Monthly newsletter. www.alzinky.org
CALL: 451-4266; 1-800-272-3900
American Diabetes Association
1941 Bishop Lane, Ste 110, 40218
Education, referral service, quarterly meetings, newsletter. www.diabetes.org
CALL: 452-6072
Center for Accessible Living 305 W. Broadway
40202 Information, support groups and other services for persons with disabilities. Staff in American Sign Language available. www.calky.org
CALL: 589-6620(voice)or589-6690(TDD)
Jewish Family & Vocational Services
3587 Dutchman's Lane, 40205
CALL: 452-6341
Living Through Grief Hospice & Palliative Care of Louisville
3532 Ephraim McDowell Drive, 40205
8-week bereavement support sessions. Introduces the grief process and changes that accompany loss. Meetings held at various locations.
CALL: 456-5451
Stroke Support Group Baptist Hospital East, Rehab Dept.
4000 Kresge Way, 40207
Education, support and social activities for stroke victims and their families.
CALL: 896-7441
Veterans Administration Medical Center
800 Zorn Avenue, 40202
Support groups, counseling and information for caregivers of veterans with chronic orterminal diseases. CALL: 287-4000; or 896-6783;  
or 1-800-827- 1000 (Regionial Office)